| | |
| --- | --- |
| Title | Sheer = Non Nude |
| Status | Remastered - Final |
| Photos | 182 |
| Slips | 1 |
| Animated Fun | 9 |
| Videos | 1 |
| Runtime | 00:07:34 |
| Release Date | 2016-08-29 |
Sheer = Non Nude
Next Door Nikki
---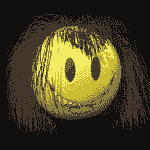 I wanted to title this set Another Boob Flash, but I liked "Sheer = Non Nude" more. Since Nikki was a non nude tease model, I couldn't get her to masturbate or be real sexual. However, I was able to get her into the pile driver pose. Dominos Ominous... praise the pile driver gods! To see her in that awkward and compromising beautiful pose was a crowning achievment of mine! So... that is the basis of the 12 minute member video.
---
---
She posed around on the bed teasing my video camera with her legs and ass... and then she rolls into the upside down pile driver position. Basically resting her entire body on her neck. Geesh... I love this job!
So I stood on the side of the bed, leaned in over her and kind of hand heldidly wall mounted the camera... shooting down on her with her legs spread wide open, her thonged crotch and butthole two feet away.
Simultaneously, you can look down a little further and see those huge titties, hanging upside down, and wrapped around her neck. Looking down just a tad further and you see that hot 19 year old face of Nikki's with the rare look of "I am a fucking naughty girl!" in her big brown eyes.
All I can say is... PRICELESS!
After shooting the picture set and the video... Nikki wanted to get that pink sheer top off right away. From my experiences with working with all of these girls and lots of sheer tops... I have come to know that sheer is not the most comfortable thing for these girls to wear.
So anyway... she surprisingly took the shirt off right in front of us. She turned to me, smiled and said... "Hey phil, side shot!"
Call me quick draw Mgraw-flash... (insert shutter clicking sound here)
This one has to be one of the best. It's the rarest of the rare... it's the topless side shot!
Perfect teardrop hang... captured for eternity.
A meaningful collection is built over time, with hard work and experiences.
Animated Fun Showcase Sheer = Non Nude
Animated Fun Disclaimer: Please be advised that the animations I created here are for fun. They may or may not depict actual events. They are strictly for fun and fantasy.
Designed for All Devices
All phones, tablets, laptops, desktops, cinema screens, and HDTV's
The Platinum Pass:
☆☆☆☆☆
---
* The Platinum Pass Site List: brattybrittany.com, facedownassupuniversity.com, meganqt.com, nextdoornikki.com, phil-flash.com, taylortwins.com, teenkasia.com, tiffanyteen.com

| | |
| --- | --- |
| Updates | 2,285 |
| Girls | 70 |
| Photos | 277,852 |
| p-f's Secret Stash | 73 |
| Selfies | 47 |
| Outtakes | 844 |
| Videos | 2,793 |
| Webcam Videos | 220 |
| Webcam Screenshots | 916,206 |
| Animated Fun | 2,500 |
| Sites * | 8 |
Choose Your Membership: Epoch w/PayPal
---