| | |
| --- | --- |
| Title | Sexy Shiny Thing Ⅱ |
| Status | Remastered - Final |
| Photos | 43 |
| Outtakes | 2 |
| Animated Fun | 6 |
| Videos | 2 |
| Runtime | 00:03:42 |
| Release Date | 2019-01-02 |
Sexy Shiny Thing Ⅱ
Next Door Nikki
---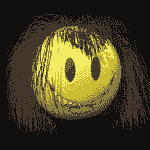 Yet another priceless set of our darling Nikki! While hunting for the next set to remaster, I ran into this one. Oh my... where do I start? With the lovely crown of curly hair, the stunning brown eyes, those freckles on her fucking face, the big all natural bOObs, the show shit tons of skin shiny one piece outfit? Do you see what I mean. This picture and video set are truly one of a kind and worth more than the price of admission... if you ask me.
---
---
Don't miss this! While peeping the pics, be sure to pay close attention to the crotch area. Nikki's outfit creeped it's way up and slightly in there, if you know what I mean. This anomoly adds to the overall beauty and rarity of this set. So you might have heard me say this before, but I will say it again. Collect this set... you must! And miss out on the crotch creep-ism... you must not!
The video portion of this set has a really neat tidbit. When I shoot the girls I crack jokes and mess with them. It makes for a fun shoot. I must have gotten on Nikki's nerves though, because when I started the video I hit her with a joke. Her reaction was as real as it gets... and annoyed. LMAO!
This clip was never released until now, and it's friggin classic. Besides her uninhibited annoyed reaction, the ultimate tell tale of her irritation was that I paused the recording. We picked it back up and used that as a lead into the "actual" video. When you watch the very begining, you can tell that um... we are not professional actors and our reenactment is not very believable. Ha Ha Ha! I hope you like that insight on what happened behind the scenes during the production of this set.
Enjoy...
A meaningful collection is built over time, with hard work and experiences.
Designed for All Devices
All phones, tablets, laptops, desktops, cinema screens, and HDTV's
The Platinum Pass:
☆☆☆☆☆
---
* The Platinum Pass Site List: brattybrittany.com, facedownassupuniversity.com, meganqt.com, nextdoornikki.com, phil-flash.com, taylortwins.com, teenkasia.com, tiffanyteen.com

| | |
| --- | --- |
| Updates | 2,285 |
| Girls | 70 |
| Photos | 277,852 |
| p-f's Secret Stash | 73 |
| Selfies | 47 |
| Outtakes | 844 |
| Videos | 2,793 |
| Webcam Videos | 220 |
| Webcam Screenshots | 916,206 |
| Animated Fun | 2,500 |
| Sites * | 8 |
Choose Your Membership: Epoch w/PayPal
---