| | |
| --- | --- |
| Title | Platform Sneakers, Jeans, and Topless-ism |
| Status | Remastered - Final |
| Photos | 94 |
| Slips | 1 |
| Outtakes | 16 |
| Animated Fun | 47 |
| Videos | 2 |
| Runtime | 00:14:08 |
| Release Date | 2018-08-16 |
Platform Sneakers, Jeans, and Topless-ism
Next Door Nikki
---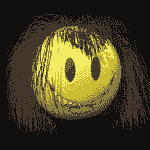 This set contains several sexy moments, lots of hot poses, flirty smiles, and um... two all natural big bOObs on full display. A few other highlights would include Nikki's beautiful naturally curly hair, the platform sneakers and jeans look, and the fun that she obviously had flirting and fucking with us. She even performs a "trick"... she does a leg spread roll into the piledriver on video. Believe it or not, my appreciation for Nikki's MANY forms of beauty has increased ten-fold after remastering this set. Be sure to enjoy the all of the beautiful details in the photo set and video... don't just consume it.
When I first saw (1997) my ex-wife... the one from Hungary, she was wearing a pair of platform sneakers, little colored ankle socks, and a pair of blue short shorts. I almost died right there. There was something really hot about those shoes. Ever since that day I have been a big fan of platform sneakers on girls. To see Nikki in a similar pair with jeans on as well is super hot.
I love it when Nikki "forgets to straighten" her hair. Her naturally curly hair is fucking hot! And the darker brown color with the black "highlights" or whatever made it even hotter. I also think... that the darker hair color makes her lovely brown eyes and freckles pop. Look for these things in the photo set... you should!
As for the set concept... we had NOTHING. We had already shot a bunch of sets this day, Misty Anderson was coming to shoot with Nikki, and our creativity had left the building. So we got the clip camera rolling and I just told her do to tricks of something. Well she did a legs spread shot that turned into a roll over into that ever do degrading pose called... "the piledriver". And from there she ust posed around and what not. Towards the end of the video I got her to take off the shirt AND the bra. And that was the jist of the video... SO when we shot the pictures, we kind of followed what we did on the video... only this time... uh... The Magician (myself... lol) got the titties out again. Dominos Ominos!
Nikki fans, big boob fans, denim fans... this set is a must add to collection set... so enjoy the set and happy collecting!
A meaningful collection is built over time, with hard work and experiences.
Designed for All Devices
All phones, tablets, laptops, desktops, cinema screens, and HDTV's
The Platinum Pass:
☆☆☆☆☆
---
* The Platinum Pass Site List: brattybrittany.com, facedownassupuniversity.com, meganqt.com, nextdoornikki.com, phil-flash.com, taylortwins.com, teenkasia.com, tiffanyteen.com

| | |
| --- | --- |
| Updates | 2,285 |
| Girls | 70 |
| Photos | 277,852 |
| p-f's Secret Stash | 73 |
| Selfies | 47 |
| Outtakes | 844 |
| Videos | 2,793 |
| Webcam Videos | 220 |
| Webcam Screenshots | 916,206 |
| Animated Fun | 2,500 |
| Sites * | 8 |
Choose Your Membership: Epoch w/PayPal
---