| | |
| --- | --- |
| Title | Happy Ending |
| Status | Remastered - Final |
| Photos | 219 |
| Slips | 1 |
| Animated Fun | 100 |
| Videos | 1 |
| Runtime | 00:06:54 |
| Release Date | 2017-03-02 |
Happy Ending
Next Door Nikki
---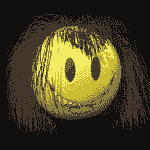 The title, "Happy Ending" was chosen because the image set ends with a beautiful photo of Nikki completely topless. Those 19 year old, double D cup, all natural tits... complete with nipple peircings are on full display. And that, my friends... makes for a happy ending!
---
---
In the video, Nikki gets on the bed, strips off her shoes and pulls down her pants, and begins to use her extreme tease skills to seduce us. She starts off with many poses and angles of her lovely thonged ass.
This one shot in particular, where she lies on her side and gently rubs her ass cheek, smacks it, and slides her finger through her ass crack and over her fucking butthole was driving me mad... I was forced to pitch a denim tent if you know what I mean.
So yeah, she did this for about two minutes and twenty seconds... ugh!
As Nikki went to get into the fucked like a dog pose, I noticed a downward shift in her eyes. She package checked me! Again! (Set #80, I busted her package checking me as well.)
Nikki touched her pussy over and under her panties a lot. I wonder if the fact that Willy had become Free Willy in my pants, and in turn, turned her on as well.
A pragmatic conclusion could be made, that all of this she turned me on and my chub turned her on, led to her abnormally naughty touching of thy self over and over and over. Keep in mind that Nikki was not exactly very sexual in front of my cameras over the years. So this is some rare video footage for sure.
Nikki touched herself over and under her thong panties for the entire last two minutes of the video! I am telling you, if it weren't for her significant other, she probably would have masturbated right then and there!
The photo count in the image set is a whopping 219! There are two leg spread series within, one of which contains 7 pics, and another which contains 27 pics. I truly believe, that Nikki's inner deviant soul, gets extremely excited when she spreads her legs in front of my camera. I can only imagine that minute after minute of her legs being spread wide open, how her pussy would become moist and ultimately wet as fuck underneath those snug thong panties. I am certain that Nikki is a super freak deep down inside!
Suggest to you... I do. That when going through this or any set, take a look at the video, take a look at the sequence of images, watch, listen, imagine what's really going on. Little surprises and inklings into how Nikki or any of these girls I have shot, start to appear in the mind.
See what phil-flash has done with these animations... you must!!!
A meaningful collection is built over time, with hard work and experiences.
Animated Fun Showcase Happy Ending
Animated Fun Disclaimer: Please be advised that the animations I created here are for fun. They may or may not depict actual events. They are strictly for fun and fantasy.
Designed for All Devices
All phones, tablets, laptops, desktops, cinema screens, and HDTV's
The Platinum Pass:
☆☆☆☆☆
---
* The Platinum Pass Site List: brattybrittany.com, facedownassupuniversity.com, meganqt.com, nextdoornikki.com, phil-flash.com, taylortwins.com, teenkasia.com, tiffanyteen.com

| | |
| --- | --- |
| Updates | 2,285 |
| Girls | 70 |
| Photos | 277,852 |
| p-f's Secret Stash | 73 |
| Selfies | 47 |
| Outtakes | 844 |
| Videos | 2,793 |
| Webcam Videos | 220 |
| Webcam Screenshots | 916,206 |
| Animated Fun | 2,500 |
| Sites * | 8 |
Choose Your Membership: Epoch w/PayPal
---