| | |
| --- | --- |
| Title | Baby Oil Webcam |
| Status | Remastered - Final |
| Photos | 98 |
| Animated Fun | 180 |
| Videos | 1 |
| Webcam Screenshots | 1 |
| Runtime | 00:27:30 |
| Release Date | 2017-01-24 |
Baby Oil Webcam
Next Door Nikki
---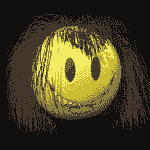 This set is the product of a radio show "call in" that Nikki had set up. I suggested that we do it at my place, so that we could set up a webcam chat/show... and of course get some hot pics and video.
---
---
So after Nikki's call in, I set up the webcam chat and made her get into a Wicked Weasel bikini. The baby oil was not planned, but since I have a stockpile of it, decided to break out a bottle for her show. There was supposed to be a bottle of cold water too, but I think that, with Nikki's experiences with me and cold water... she quietly "forgot about it". LOL
She was feeling so hot from all of the attention she was getting from her camshow, that she kept on and on and on. Her show lasted until sometime around midnight. At one point, as she was saying good bye to her cam show, Nikki's fiance came in and said...
---
---
He seemed pretty irritated. I can only assume this, but I think he was jealous.
I created a whopping 126 animations from this set! The camshow screen shots and video had some magical gems in them for my Animated Fun workflow.
A meaningful collection is built over time, with hard work and experiences.
Animated Fun Showcase Baby Oil Webcam
Animated Fun Disclaimer: Please be advised that the animations I created here are for fun. They may or may not depict actual events. They are strictly for fun and fantasy.
Designed for All Devices
All phones, tablets, laptops, desktops, cinema screens, and HDTV's
The Platinum Pass:
☆☆☆☆☆
---
* The Platinum Pass Site List: brattybrittany.com, facedownassupuniversity.com, meganqt.com, nextdoornikki.com, phil-flash.com, taylortwins.com, teenkasia.com, tiffanyteen.com

| | |
| --- | --- |
| Updates | 2,285 |
| Girls | 70 |
| Photos | 277,852 |
| p-f's Secret Stash | 73 |
| Selfies | 47 |
| Outtakes | 844 |
| Videos | 2,793 |
| Webcam Videos | 220 |
| Webcam Screenshots | 916,206 |
| Animated Fun | 2,500 |
| Sites * | 8 |
Choose Your Membership: Epoch w/PayPal
---