| | |
| --- | --- |
| Title | Nine-Teen and Wearing Sexy Lingerie |
| Status | Remastered - Final |
| Photos | 120 |
| Outtakes | 23 |
| Animated Fun | 62 |
| Videos | 2 |
| Runtime | 00:26:45 |
| Release Date | 2018-04-24 |
Nine-Teen and Wearing Sexy Lingerie
Next Door Nikki
---
---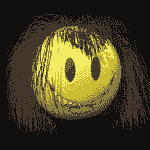 Seeing a 19 year old girl wearing sexy lingerie is breathe taking. In the past, I really didn't give a shit and took sets like this one for granted. But now, something has matured in my logic... and I am seeing things I never saw before. That matching bra, thong, and garter belt set looks stunning on her. And that bra... it's a C-cup bra with those big DD boobs literally stuffed and smashed in there, this may sound strange... but it's an arousing tidbit for me at least. Then you add the fishnet stockings and platform stripper heels... fuck me! It's just the way you might want to see the girl next door... no? Dressed up for a romantic romp in super sexy lingerie!
There are a few things that really stand out to me in this picture set. One would be Nikki's hips. Hips were subliminal to me in the past, but now... they are one of those things that just get me going. How about you? Another stand out that goes along with those sexy hips would be the hourglass (Barbie) shape of her body, which shows off her sexy rib cage. I may be fucked in the head, but for some reason the rib cage on a woman can be mezmerizing! Anyway, you either now know that I have mental problems, or that I am normal like you... lol.
The 120 remastered images are quite lovely. They are in full resolution, right off the camera. The color correction verses the original release which was really yellow/orange, now has true whites and blacks. The pictures look fantastic in my opinion. I also included 23 outtakes this time around... which have their own fun and candid appeal. Overall, I am quite happy with this photo set... after the remastering of course.
I could not sleep last night, so I made a coffee and sat out on the porch with my laptop. I wanted to make a few animations for fun and realized that my Photoshop "droplet" app was not working. I had created an automated action to take all video clips from a folder into Photoshop and save them back as a Photoshop file with frame animation layers. The problem was that Apple decided that all apps now need to be 64bit rather than 32bit. So after 30 minutes of research, I realized I had no choice but to recreate the automated app. UGH!
So, three hours later I had the app recreated and 62 unedited frame animation files. I took 10 at a time into Photoshop and went at it. Making Nikki do fantasized sexual acts, strange, and funny things by manipulating video frames is fucking fun! Anyway... hopefully some of you are happy that the Animated Fun is back now too.
A meaningful collection is built over time, with hard work and experiences.
Animated Fun Showcase Nine-Teen and Wearing Sexy Lingerie
Animated Fun Disclaimer: Please be advised that the animations I created here are for fun. They may or may not depict actual events. They are strictly for fun and fantasy.
Designed for All Devices
All phones, tablets, laptops, desktops, cinema screens, and HDTV's
The Platinum Pass:
☆☆☆☆☆
---
* The Platinum Pass Site List: brattybrittany.com, facedownassupuniversity.com, meganqt.com, nextdoornikki.com, phil-flash.com, taylortwins.com, teenkasia.com, tiffanyteen.com

| | |
| --- | --- |
| Updates | 2,285 |
| Girls | 70 |
| Photos | 277,852 |
| p-f's Secret Stash | 73 |
| Selfies | 47 |
| Outtakes | 844 |
| Videos | 2,793 |
| Webcam Videos | 220 |
| Webcam Screenshots | 916,206 |
| Animated Fun | 2,500 |
| Sites * | 8 |
Choose Your Membership: Epoch w/PayPal
---