| | |
| --- | --- |
| Title | Car Wash Flash |
| Status | Original |
| Photos | 81 |
| Slips | 3 |
| Videos | 2 |
| Runtime | 00:14:01 |
| Release Date | 2016-04-08 |
Car Wash Flash
Next Door Nikki
---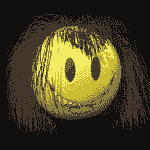 I have to tell you about the video for this set. It was taken on a Canon Powershot S4. The resolution was 320x240. When editing in Final Cut Pro, the default is 640x480. I decided to go with Final Cut Pro's suggestion and upscale the video to this 640x480. It really doesn't matter that much. Almost everyone blows videos up to full screen anyway.
---
---
Here is the major point... in this case, the video resolution is the least important. What is most important, is to watch the candid interaction between Nikki and myself. You can get a really good taste for her youthful "girls just want to giggle and have fun" self.
Shooting this set was not hard work at all, but it certainly was an awesome experience. Nikki and I went through the mall and shopped it up, I took pervy video of her walking around, and we hung out at the car wash forever. Taking pics, and video, and just had a fun time.
There are 81 pics released this time around and the video is over 11 minutes in duration. The original release had 71 pics. So you get a net gain of 10 pics... three of which are TOPLESS!
A meaningful collection is built over time, with hard work and experiences.
Designed for All Devices
All phones, tablets, laptops, desktops, cinema screens, and HDTV's
The Platinum Pass:
☆☆☆☆☆
---
* The Platinum Pass Site List: brattybrittany.com, facedownassupuniversity.com, meganqt.com, nextdoornikki.com, phil-flash.com, taylortwins.com, teenkasia.com, tiffanyteen.com

| | |
| --- | --- |
| Updates | 2,285 |
| Girls | 70 |
| Photos | 277,852 |
| p-f's Secret Stash | 73 |
| Selfies | 47 |
| Outtakes | 844 |
| Videos | 2,793 |
| Webcam Videos | 220 |
| Webcam Screenshots | 916,206 |
| Animated Fun | 2,500 |
| Sites * | 8 |
Choose Your Membership: Epoch w/PayPal
---